Welcome gardeners!
The Charleswood Garden Club aims to further the knowledge, enjoyment and appreciation of our plant world, thus enriching not only our own lives, but those around us. No two gardens are ever the same and enjoying that diversity is part of what we are about.
Members generously share information, ideas, talents, seeds, etc. for the betterment of our community. Some members also donate their time to help beautify our community by maintaining some of the public places in Charleswood.
If you have a passion for gardening, or you are just getting started, you have come to the right place.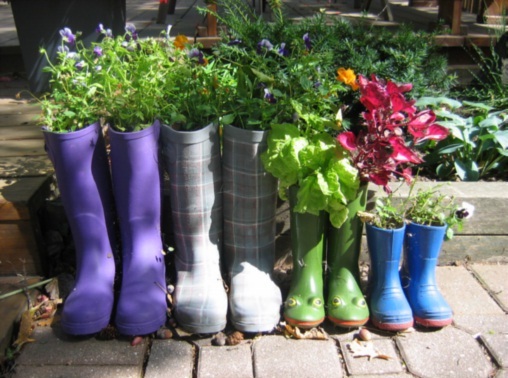 Attend a meeting to hear what we are all about. Membership can be picked up at our meetings and is just $10 a year for the following benefits:
Hear interesting speakers on garden-related topics

Giant spring auction sale of perennials and annuals

Discounts at many garden centres

Just show your membership card and many of the garden centres give 10% or 15% off. That could pay for your membership.
Rental of garden plots

Family pot luck supper

We kick off our first meeting in the fall with a family pot luck supper. With so much fresh garden produce that time of year it is always a delicious meal with many choices.
Fall Gardeners' Market

Members bring their surplus bounty to our fall sale. They also donate perennials that they have divided and home baking. This is a great place to pick up some fresh, locally grown produce and homemade baking or add to your perennial border with some hardy plants.
Photo Contest

Past activities that we have been involved with:
Children's gardens

Gardening related information was distributed through the elementary schools encouraging children to grow a garden and display items at the annual Fair.
Charleswood Centennial Open Gardens

Photos of Tablescapes